Kenya to Cape Town
Booking Dates
07/02/2023 through 11/28/2024
Travel Dates
07/02/2023 through 12/01/2024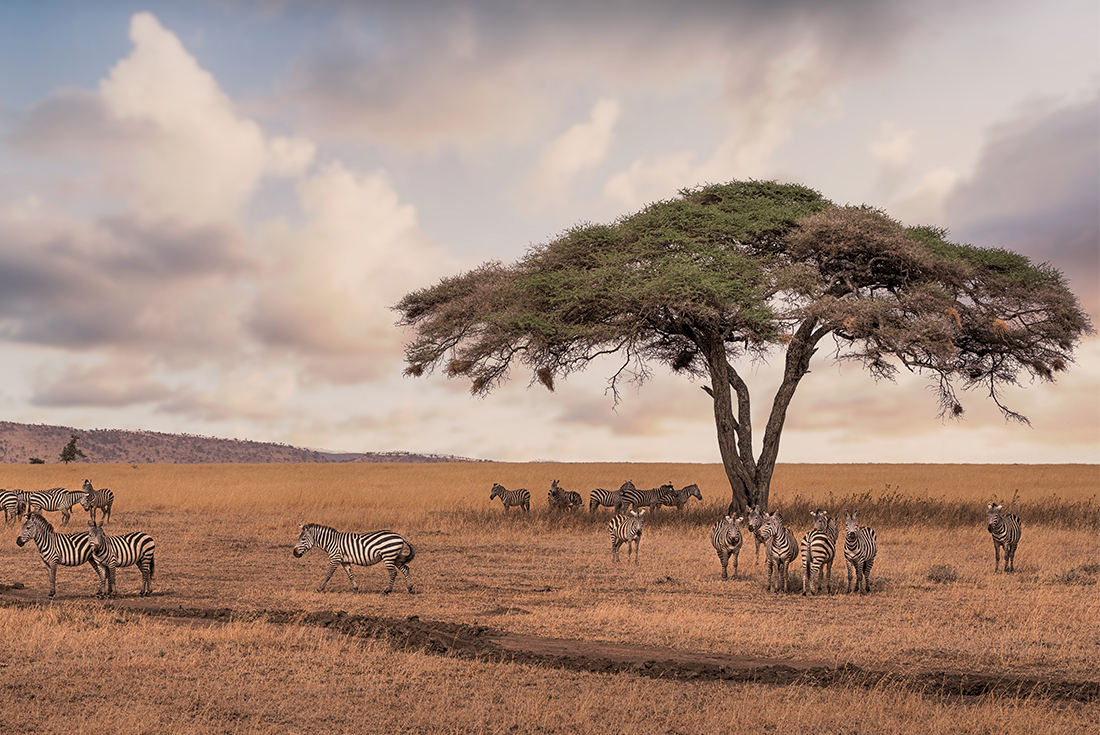 Kenya to Cape Town

Travel from Kenya to Cape Town through some of Africa's most incredible sights on this jaw-dropping 48-day overland journey. Explore Kenya's bustling capital, keep your eyes open for the Big Five in the vast savannas of the Serengeti, hike through lush mountain terrain and traverse sprawling desert plainsin Namibia. Sample unique flavours, meet warm and welcoming local communities, relax beachside in Zanzibar, and prepare for an unforgettable southbound adventure through some of Africa's best.

Activities
Ngorongoro Crater – 4×4 Game Drive
Serengeti National Park – 4×4 Game Drive
Serengeti National Park – 4×4 Game Drive
Serengeti National Park – 4×4 Game Drive
Mto Wa Mbu – Village walk & local dinner
Irente – Lushoto hike
Irente – Local lunch
Mikumi National Park – 4×4 Game Drive
South Luangwa National Park – 4×4 Dawn Game Drive
South Luangwa National Park – 4×4 Afternoon Game Drive
South Luangwa – Jewellery workshop Project
Masvingo – Great Zimbabwe Ruins guided visit
Victoria Falls – Victoria Falls Wildlife Trust Visit
Chobe National Park – Dawn Open 4×4 Game Drive
Okavango Delta – Mokoro safari
Okavango Delta – Nature Walk
Grootfontein – San Bushman cultural experience
Etosha National Park – Overland Vehicle Game Drive
Cape Cross Nature Reserve – Cape Cross seal colony
Sossusvlei – 4×4 Tour
Sesriem – Sand dunes visit
Fish River Canyon – Canyon entrance
Highlights
Glide through the lily-filled waterways of the Okavango Delta on a mokoro (a small dugout canoe) and escape civilisation with an overnight stay at your island camp.
Be mesmerised by the staggering force and beauty of Victoria Falls, and experience firsthand why it's known as the 'smoke that thunders' – a natural wonder that must be seen to be believed.
Chill out on the northern beaches of Zanzibar, enjoying white sands and the sparkling blue of the Indian Ocean, and consider learning about the island's spice trade on a guided visit to the local plantations.
Listen to the songs and stories of Namibia's San people, the oldest inhabitants of southern Africa, and gain an insight into their traditional customs and beliefs.
Discover the magic of South Luangwa National Park on a dawn and afternoon 4×4 safari game drive. This park is a highly concentrated arena of noble African beasts and exotic wildflowers.
| Day | Description | View All |
| --- | --- | --- |
| Day 1 | Nairobi | Details |
| Day 2 | Mto wa Mbu | Details |
| Day 3 | Ngorongoro Crater / Serengeti National Park | Details |
| Day 4 | Serengeti National Park | Details |
| Day 5 | Serengeti National Park / Mto wa Mbu | Details |
| Day 6 | Usambara Mountains | Details |
| Day 7 | Usambara Mountains | Details |
| Day 8 | Dar es Salaam | Details |
| Day 9 | Stone Town | Details |
| Day 10 | Zanzibar Northern Beaches | Details |
| Day 11 | Zanzibar Northern Beaches | Details |
| Day 12 | Stone Town | Details |
| Day 13 | Mikumi National Park | Details |
| Day 14 | Iringa | Details |
| Day 15 | Chitimba | Details |
| Day 16 | Lake Malawi | Details |
| Day 17 | Lake Malawi | Details |
| Day 18 | South Luangwa National Park | Details |
| Day 19 | South Luangwa National Park | Details |
| Day 20 | Petauke | Details |
| Day 21 | Lusaka | Details |
| Day 22 | Harare | Details |
| Day 23 | Great Zimbabwe Ruins / Masvingo | Details |
| Day 24 | Bulawayo | Details |
| Day 25 | Bulawayo | Details |
| Day 26 | Victoria Falls | Details |
| Day 27 | Victoria Falls | Details |
| Day 28 | Victoria Falls | Details |
| Day 29 | Chobe National Park | Details |
| Day 30 | Chobe National Park | Details |
| Day 31 | Bagani | Details |
| Day 32 | Okavango Delta | Details |
| Day 33 | Okavango Delta | Details |
| Day 34 | Bagani | Details |
| Day 35 | Grootfontein | Details |
| Day 36 | Grootfontein/San people | Details |
| Day 37 | Etosha National Park | Details |
| Day 38 | Etosha National Park | Details |
| Day 39 | Spitzkoppe | Details |
| Day 40 | Swakopmund | Details |
| Day 41 | Swakopmund | Details |
| Day 42 | Swakopmund | Details |
| Day 43 | Sesriem | Details |
| Day 44 | Sossusvlei/Konkiep River | Details |
| Day 45 | Fish River Canyon | Details |
| Day 46 | Orange River | Details |
| Day 47 | Western Cape | Details |
| Day 48 | Cape Town | Details |